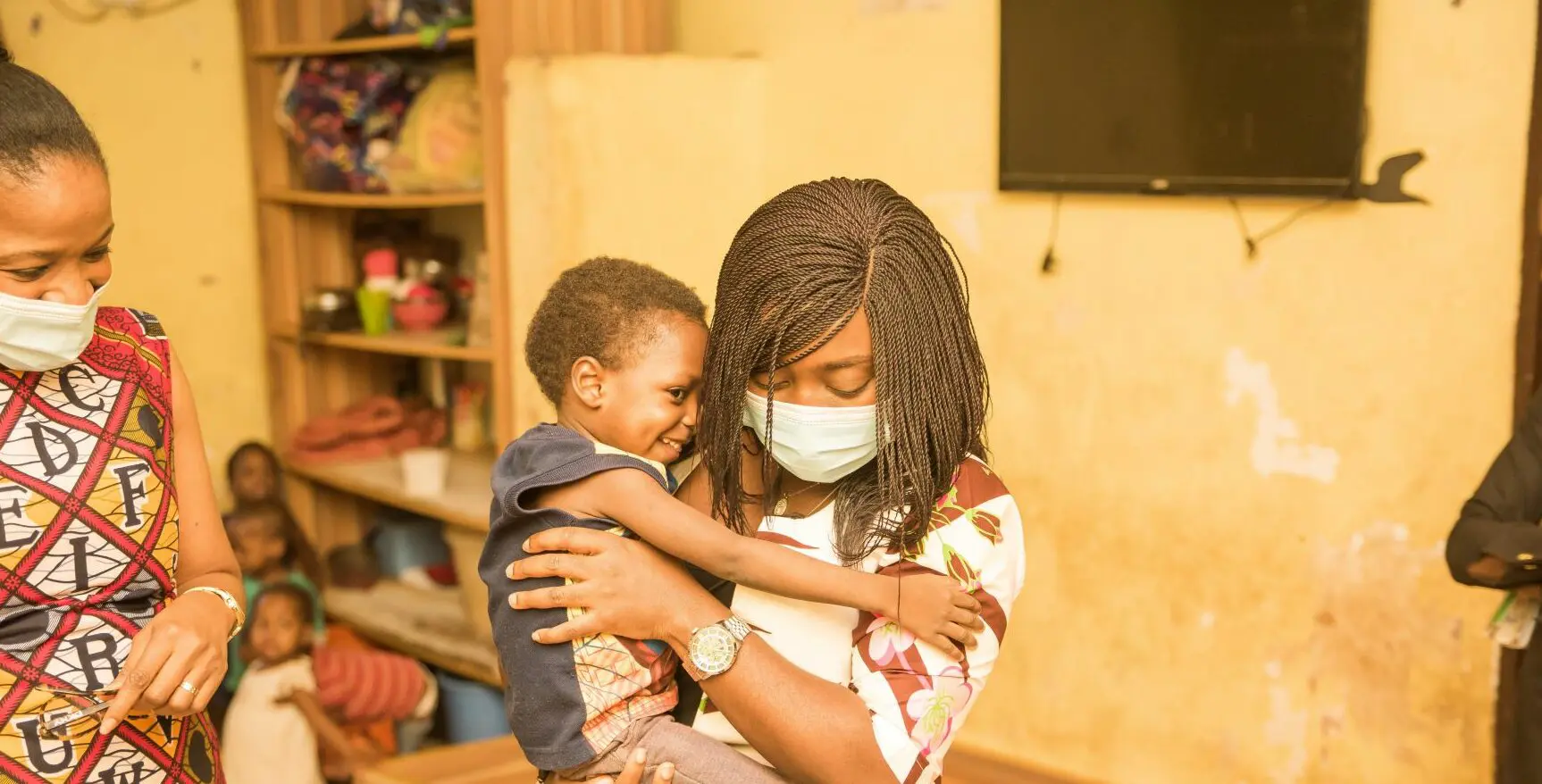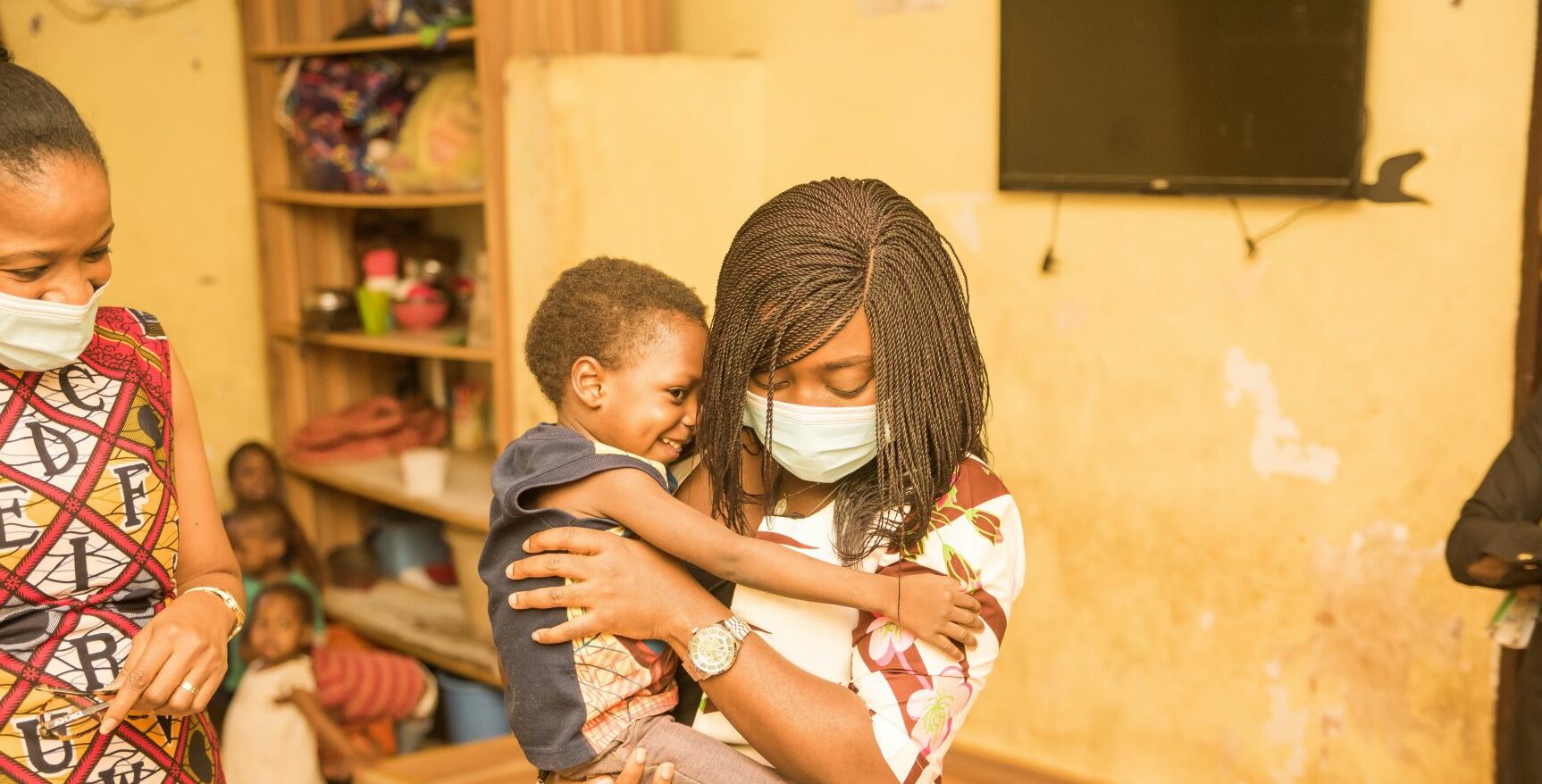 Impact
Power to Change
Azura-Edo's PTC's Mission is To Change People's Lives for the Better
Focus Areas
PTC is the giving back arm of Azura-Edo: it has been embedded into Azura-Edo's strategy to create value for its stakeholders and contributing to the United Nations Sustainable Development Goals. Azura-Edo's PTC achieves its mission by primarily supporting sustainable livelihood, health, education related programs that have a tangible and sustainable impact on people in our host communities and beyond.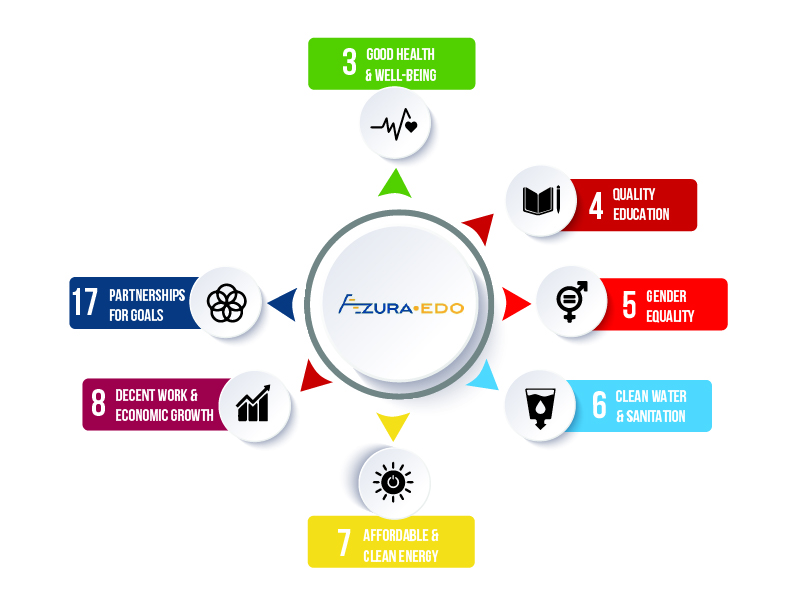 The PTC has 3 broad areas of focus for impact which are education, health, and sustainable Livelihoods. Furthermore, gender equality, clean energy and partnerships to achieving social impact are cross cutting objectives in our projects.
Education
The PTC invests in schooling infrastructure or provide resources for students that will improve academic, skills and vocational outcomes for students in secondary and tertiary levels. The resources could be in the form of training, scholarships, internships/apprenticeships, mentorship, exchange opportunities, improved access to opportunities and leadership.
PTC also has a goal to contribute to the development of the capacity of the power sector by sharing knowledge among power sector practitioners and building the capacity of future generation into the sector.
Health
We fund primary healthcare and eye care interventions across Nigeria.The PTC invests in strengthening primary healthcare infrastructure and systems in Azura's host communities, Edo State and across Nigeria.
As is already our practice, we fund thousands of eye surgeries annually to mitigate against preventable blindness for those unable to afford the cost of these eye care.
Sustainable Livelihoods
The PTC seeks for opportunities to improve people's capacities to increase their earning power. We invest in developing capacity of people especially youth and women to make a living sustainably through skills training, business grants and micro-credits or business management training. This intervention focus starts with members of our host communities and extends to Edo State and Nigeria at large.
Project Selection
Project Selection
At Azura-Edo, we adhere to best practices in our operations and the same applies to our social investments.
We have a project selection team at Azura-Edo that prioritises initiatives aligned with our corporate impact objectives: good health and well-being, quality education, gender equality, decent work, economic growth and living condition improvements. We also uphold the highest governance standards, monitoring and evaluation process and ensure that all projects are aligned with Azura's broader corporate objectives.
For projects to be selected for support or collaboration, it must meet the following:
Alignment with at least one PTC focus areas
Applicant organization must be legally registered and own certificate of registration as a nonprofit organization or social enterprise.
Organization should have been registered and operational for at least three years. Proof of work done since establishment will be required.
The applicant organization must be able to demonstrate how the project will continue to benefit the target beneficiaries after Azura-Edo's funding stops.
Applicant organization must have experience implementing projects in any of the PTC focus areas. Experience conducting interventions in target geographical areas will also be an added advantage.
Projects or proposals that meet the above criteria are then reviewed by the Power to Change committee for final selection and approval.
Here are our current partners. We consider new partners on an annual basis. Please contact us if you have a project that fits our mission.
Our COVID19 Response
To cushion the effect of the COVID-19 pandemic on Edo State residents, Azura donated essential preventive equipment and materials to the state and host communities. Items donated include 54,000 reusable face masks, 21,000 pairs of Medical Hand gloves, 10,500 pairs of medical face masks, 210 protective cover alls, hand sanitizer and safety goggles.
To enhance the capacity of our host communities to stay protected from COVID-19, we renovated the borehole water facilities which serves over 150 households, repaired and provided access to power for the existing borehole at a community primary school with up to 100 pupils and staff. We also provided a new water bore hole at another primary school within our host communities that serves 200 pupils and staff.
We also executed a 20,000-litre solar powered water project that caters to over a hundred households in one of our host communities.
Our Projects
Providing Free Eye Surgeries To Low Income Citizens
Azura-Edo is supporting The Tulsi Chanrai Foundation ("TCF") to reduce the number of cases of avoidable blindness in Nigeria. Not only does blindness impair quality of life but it also impacts the socio-economic conditions of the family, community, and the nation.
TCF aims to reduce avoidable blindness, predominantly cataracts, among the rural poor of Nigeria by providing high quality free eye surgeries and improving local capacity to reduce blindness in Nigeria. Azura-Edo has sponsored 3,500 free eye surgeries since 2019.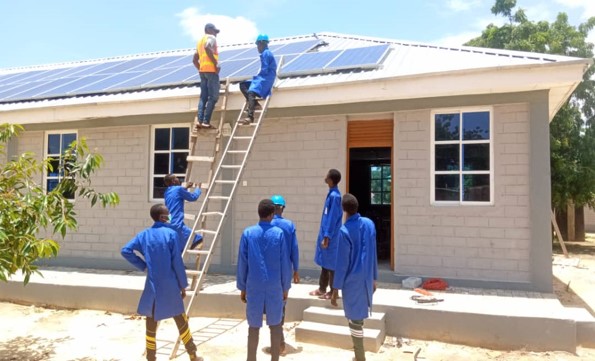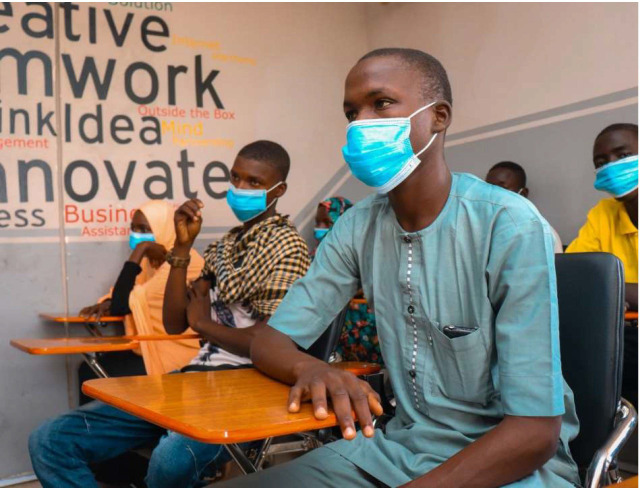 Education Support through Solar Power Electrification
Azura-Edo supports improved learning in schools as part of our education interventions. One of such interventions is the full solar power electrification of the Learning Centre and Maiduguri International School both managed by the North East Children's Trust (NECT) in Maiduguri, Borno State.
Through this support, children displaced and many orphaned by the insurgency in the North East have access to quality educations and vocational training to lead a productive and progressive life.
The North East Children's Trust (NECT) is a private sector led, government enabled initiative set up to create an ecosystem for homeless children made vulnerable by the conflict in the North East of Nigeria that will echo the lives of a normal child growing and thriving in a healthy family.
Improving the Livelihoods of Communities
Being one of our core focus areas, sustainable livelihoods, Azura-Edo seeks opportunities to support the improvement of the lives and livelihoods of underserved communities across Nigeria.
Gashaka is the largest national park in West Africa with the tallest mountain in Nigeria, spectacular mountain rainforests, the largest populations of chimpanzees in West Africa, and the source of the river Benue. Our funds contribute towards educating and training the rangers, providing basic infrastructure to the park (road and logistics base) and conducting livelihood restoration programmes with local communities.
Through these and other activities led by ANI, we intend to preserve the integrity of this watershed which is fundamental to the livelihoods of millions of Nigerians who depend directly on the health of the Benue river for their livelihoods.
This support will also enable ANI to enhance the capacities of the communities to leverage on the abundant shea nut around Gashaka to improve their livelihoods by harvesting and adding value to the nuts.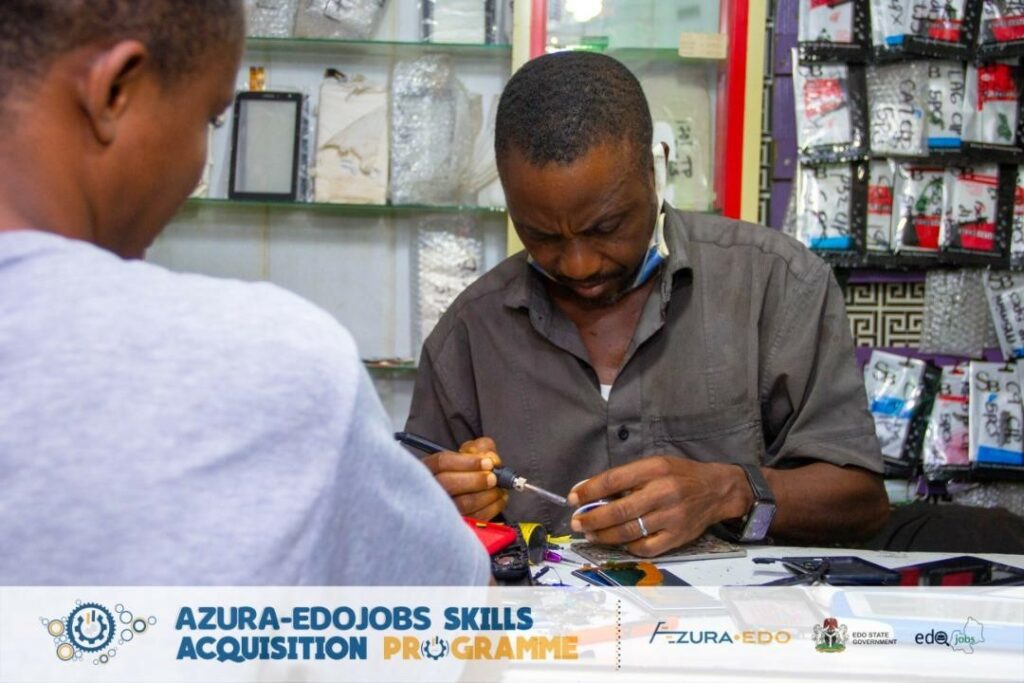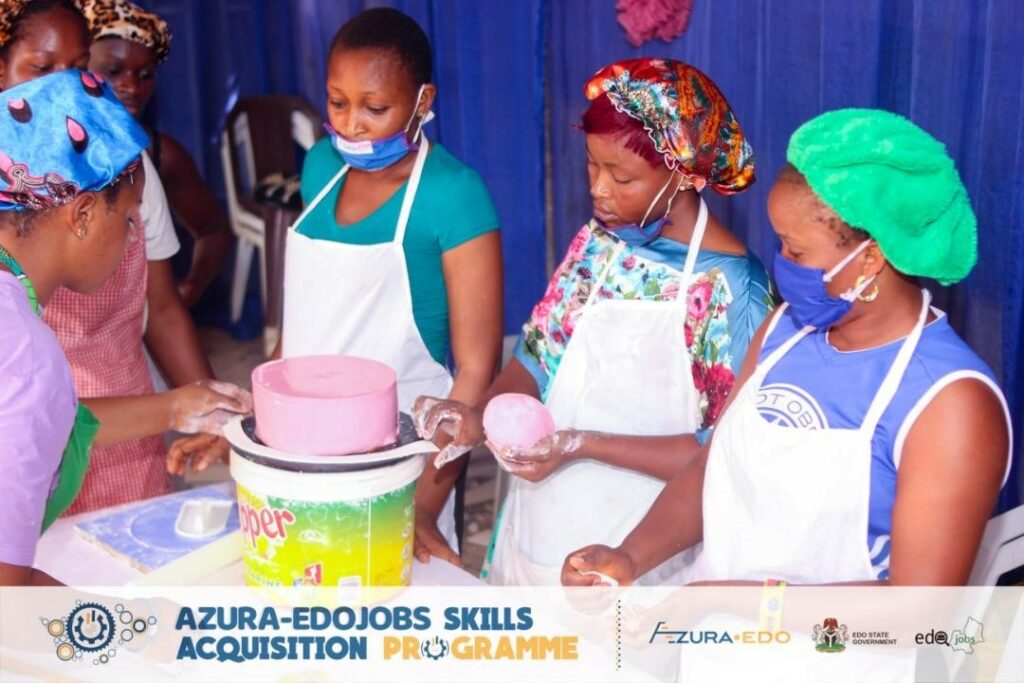 Collaboration with Our Host Communities
Azura-Edo acts as a responsible corporate citizen in Nigeria as our larger host but also within our host communities where our power plant is situated. We continually engage the communities and address key needs therein.
Our collaboration with our host communities will continue for as long as we are in the community and that is for a long time. Therefore, we engage the communities in various socially responsible ways. In collaboration with Edo Jobs, we have trained in total over 170 community indigenes in various skills and further supported some with start-up kits to enhance their livelihoods. The first phase of micro-credit loans for entrepreneurs in our host communities has been completed and the second phase has been initiated.
This is aimed at providing access to finance to facilitate business growth for business owners which will improve their livelihoods. We have also conducted health projects and campaigns to improve the health outcomes for the communities.