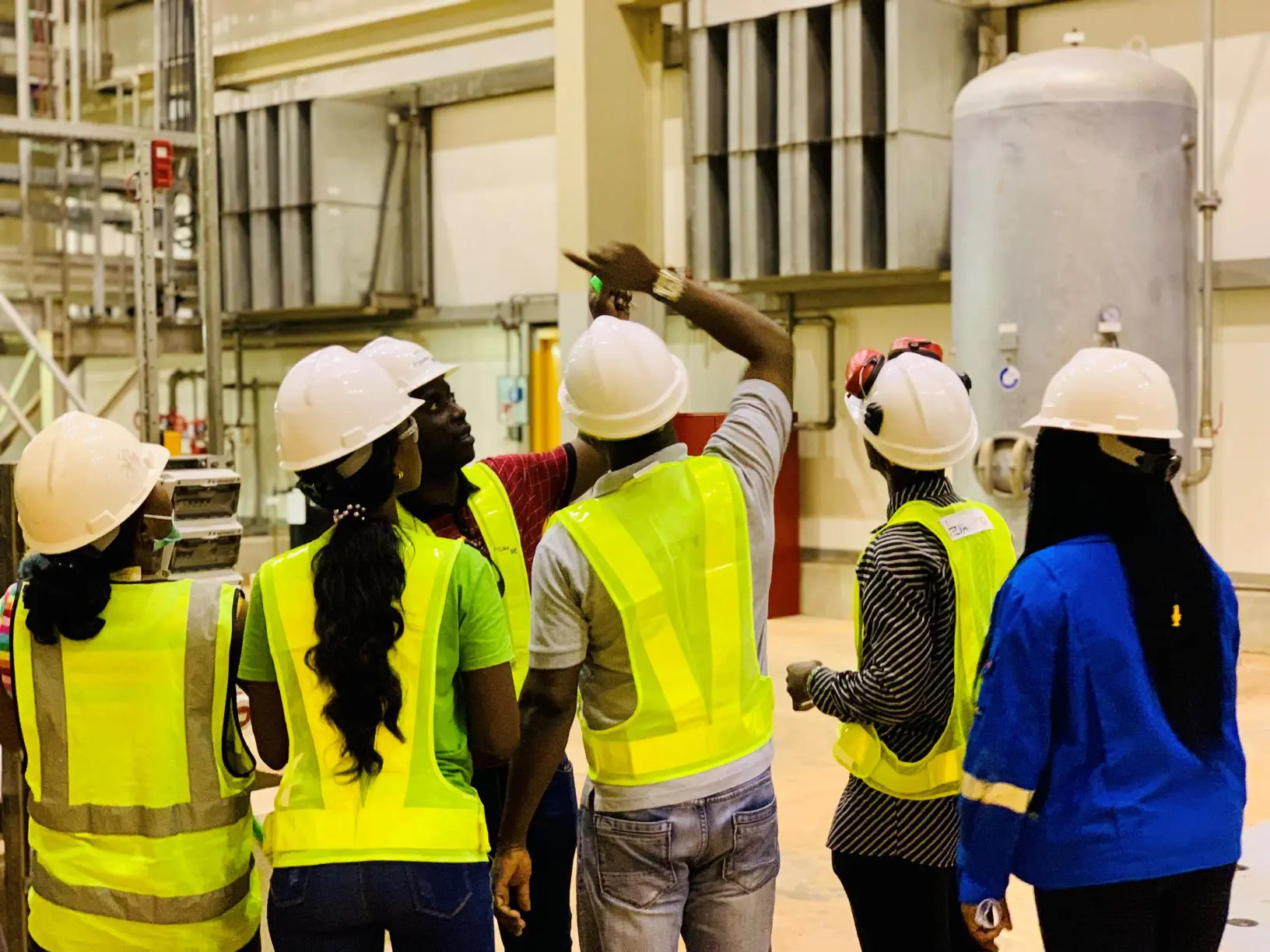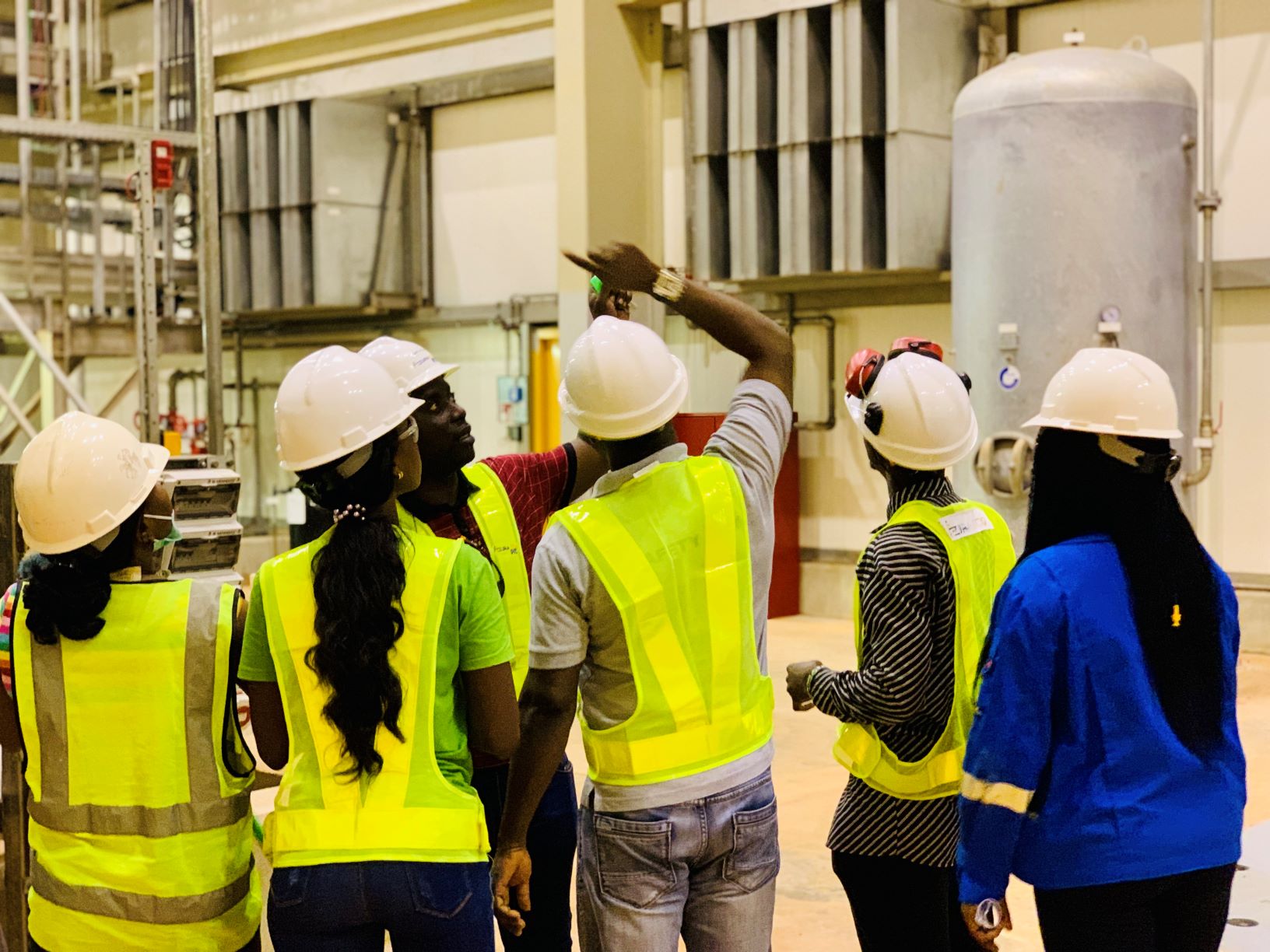 ESG
Our Focus On ESG
We recognise the need to measure, monitor and optimise our impact.
We ensure business sustainability by integrating strong ESG polices and practices in the design of every aspect of our business. We recognise that a sound financial performance is directly linked to a strong Environmental Health and Safety and social performance.
Whilst the Azura-Edo Power Plant will leave a long-lasting legacy by providing power to millions of people in Nigeria. Its sustainable development priorities are: to promote environmental stewardship, a safe and healthy work place, the well-being of employees, contractors and the local surrounding communities where we operate. These are implemented through well-articulated programmes contained in Environmental and Social Management System.
We are committed to complying with all applicable national legal requirements for Environment and Social (E&S) as well as International Finance Corporation (IFC) Performance Standards. As such, E&S considerations are an integral part of our planning, development, operation, and decision-making process. We also work with our primary subcontractors to integrate good EHS practices to continuously improve EHS performance across our value chain.
We have ongoing engagements with our community members and stakeholders by which we identify and support meaningful social change and sustainable development opportunities. This ensures that we contribute strategically and positively to the social and economic development of sustainable communities associated with our operations.
In 2020, we joined Women Empowerment Principles in order to take part in the global collective impact of business and align our operations and strategy to the Sustainable Development Goals (SDGs).
Sustainable Development Policy
Sustainable Development Policy
At the heart of the Azura-Edo's Sustainability development goals are the fundamental values of operating safely and responsibly, maintaining a healthy workforce, protecting the environment and the wellbeing of our workers and the communities where we operate.
Environment, Health & Safety
Environment, Health & Safety
At Azura-Edo our priority is to maintain a safe and healthy workplace through our core values of teamwork, positive attitude and transparency, which ensures that every employee returns home every day unharmed.
We are committed to best practice during the life cycle of our projects and we work with our contractors to implement a robust Environmental, Health and Safety Management System that aligns with the requirements of national laws, IFC performance standards and international best practices to drive continual improvement of Environmental Health and Safety (EHS) performance.
Our aim is to achieve best performance through health and safety leadership, risk identification and mitigation, and continual improvement. The sound management of COVID-19 with zero impact on our operations demonstrates our commitment to safeguarding the health, safety, and well-being of our employees. We continuously monitor and report our EHS and Social performance.
We maintain an injury free workplace by aligning with our Zero Harm policy, which drives the "No Wahala" programme aimed at nurturing a culture of safety, where everyone is responsible for their safety and the safety of others. At Azura -Edo safety is everyone's responsibility.
Our key EHS performance target is zero injury/Illness and zero damage to the environment where we operate. We continue to consistently adapt and improve safety measures through continual improvement from feedback and giving back to the communities around us, to ensure that our staff and the communities around us remain safe.
EHS Policy
COVID19 Response
COVID19 Response
We responded proactively to the COVID-19 pandemic with our contractor by developing a COVID-19 management plan to protect all our employees.
Our protocols include an initial total Plant lockdown which limited the number of personnel and vendors on site to only workers and vendors critical to plant operations and also the restriction of visitors to the Plant.
Mandatory COVID-19 test for workers returning from shift rotation, temperature measurements, physical distancing within company vehicles, canteen, use of face masks, hand washing with soap or use of sanitizers, disinfection of surfaces and supplies etc. We have successfully dealt with COVID 19 cases without any business interruption which is a testament to our management system and strong commitment from staff. Please see more details in the Impact section on our interventions in our local communities.
Stakeholder Engagement
Stakeholder Engagement
Through our stakeholder engagements we aim to achieve inclusion and manage expectations while creating positive impact in the communities where we operate and are a part of
Through ongoing engagement with local communities, we are building deep and meaningful relationships based on mutual respect and trust. As such, we have developed a stakeholder engagement framework in collaboration with local communities particularly and those in our area of influence as well as the local authorities, with the aim of maximising employment and business opportunities for our local communities.
We have a grievance resolution mechanism in place to ensure we are responsive and considerate of the needs of our stakeholders while facilitating a speedy resolution of same. The mechanism of engagement includes regular face to face meetings, letters, phone calls and townhall meetings.
We are easily accessible to our stakeholders and we consider ourselves as simply part of the communities where we operate.
Governance & Ethics
Governance & Ethics
We expect everyone who works with us to live our values.
We are committed to a zero-tolerance approach to bribery and corruption and are committed to acting professionally, fairly and with integrity in all our business dealings and relationships wherever we operate and implementing and enforcing effective systems to counter bribery. We expect everyone who works with us to live our values and follow our anti-bribery and corruption policy which all employees learn and are trained on regularly.
Azura-Edo 's ESG approach is aligned with Azura Power. The Environmental Health, Safety and Social Manager has dual reporting to the Azura Power Head of ESG.
This Head of ESG is part of Azura Power Executive Committee and reports on a quarterly basis ESG performance to the ESG Committee of Azura Power which comprises of key shareholders. Our ESG commitments are the responsibility of every member of the organisation and led on the ground by the Environmental, Health, Safety and Social team on the ground.
Anti-corruption and Bribery Policy
Carbon Footprint
Carbon Footprint
We ensure that our carbon foot print remains within national and international acceptable limits by implementing environmental management practices and technologies that prevent, minimise, mitigate and remediate any negative impact of our operations may have.
Azura-Edo uses natural gas which is regarded by many as the cleanest burning fossil fuel. It does not emit soot or fumes and emits very little or no sulphur oxides. We monitor the air emissions from our Plant using a real time continuous emission monitoring system for Oxides of Nitrogen (NOx) to ensure it meets the IFC EHS limits of 25ppm. The quality of the ambient air is also monitored monthly by a third party consultant in line with National regulatory requirement.
Latest ESG Report
Watch this space!
Our first Sustainability Report will be published in 2021 and downloadable here.